The Rotary Club of Slough - This Month's Member
Being a member of Rotary makes a difference! by Mary Abraham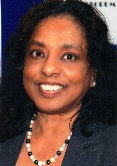 Mary Abranahm - President 2014 - 2015
Background - I grew up in a family who believed in Service above Self within a culture where God is in everyone and everywhere. I am a child who was born after Indian independence, a new nation with great expectations. At a very tender age of 5, I realised how privileged I was and started questioning about compartmentalising people according to their religion and wealth. By the age of 6, I had worked out how I will change the world. What a childish and foolish Idea.
My Passion - 'Service above self'.
Life changing experience:- At the age of 7, I was challenged by a 9 year old girl when I questioned her mother 'are you not ashamed of begging?'. Even today, I vividly remember that summer afternoon, when I gave away my 4 O'clock snack for weeding our front garden and play area. This changed lives of many children to lead a respectful life breaking the habit of begging and changing their perception. This was my first taste of 'service above self'.
Passion into an awareness exercise
Soon I realised I cannot change the world alone, so I enlisted neighbours. I was overwhelmed by the generosity and support of neighbours. Soon one project turned into another. It was a great accomplishment in a year.
Why I joined Slough Rotary?
My family members belonged to Lions Club, which were open to very few with 5 figure salary and a car. I came to UK with an expectation that I will be able to continue my charity work. I was fortunate to get involved with several charity organisations within couple of weeks after landing here in Slough in 1980.
I was amazed and thrilled when I had an invitation from Slough Lions Club to join them. I decided to do an internet search to find out their involvement in the community and I came across the RI website. I send a request for local contact online. The Rotary Club beat the Lions club and John Winyard, President at the time, contacted me to visit a Rotary meeting. As you know the rest is history.
My proudest moments
There are several proud moments in different stages of my life. I will mention a few since I became a Slough Rotary member.
Dictionary for Life was my first project involvement right through its inception, though hard to convince my abilities to fellow Rotarians but Robin gave my first break. I was thrilled to bits. Water for families in India through an RI matching grant.
My exploratory visit in 2009 and subsequent visit in 2013 have given me tremendous faith in Rotary work. 'Together we can achieve anything', my main inspiration to join Slough Rotary. Again Robin as the foundation chair was instrumental in making this dream come true for me and several families in India. They are eternally thankful to Slough Rotary which is my sentiment too.
RIBI Young Competitions
This is the most recent proud moment in early 2013, first in Slough Rotary and managed to send entry to national level. It was exhilarating to feel the thrill of parents, teachers and participants at award ceremony.
Will I recommend joining Rotary?
Yes, wholeheartedly, but there is a long way to go for equal representation (including women) from diverse community in Slough.
I will be the President on 1st of July 2014 and hope this will inspire people from all walks of the community who are passionate about 'service above self' to join Rotary. Hope I will be able to reach Slough community.
I feel humbled to be elected to be the first South Indian women president in District 1090. I am looking forward to serving globally through local community to eradicate disease, and educate children to reduce the poverty around the world.
'Think Globally and act Locally' is something I passionately believe to reduce the gap between rich and poor.
Do come and read my blog at president's update as often as you can.
Jai Ho!
Being a member of Rotary makes a difference! by The Reverend Gordon Briggs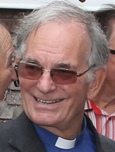 My whole life has been dedicated to helping people. That may seem an arrogant statement, but is true and arises from my family background and my faith as a Christian. My mother was always available to friends, neighbours and the community in general to give a helping hand and advice to those in need. She was recognised locally as a source of strength, impartiality and genuine concern for people. Those attributes and ideals, plus her faith, were passed on to her children.
During my earlier years and during my working life, I ran a Boy's Brigade Company; was a leader in national camps for the Campaigner Youth movement; was a Sunday School Teacher and a Church leader. I was also a member of a Trade Union Executive; and President of my Branch for three years, looking after their interests and trying to protect my fellow workers.
As a member of the Chartered Institute of Public Finance and Accountancy, I became Treasurer and Financial Adviser of a number of local charities, and still am Treasurer to my church and auditor to other local institutions and charities. All this background helped me in my vocation to care for people, resulting in my ordination as a Church of England priest in 1998.
So.....in 2001, when a friend invited me to visit the Rotary Club of Slough, I was immediately interested to learn of their work to help people both locally in the Slough area, nationally and internationally. At the time I had no idea of the vast scope of Rotary International and local Clubs. Rotary is an organisation which promotes "service to others before self" in many different ways, and opens doors for opportunities to provide a real helping hand to others throughout the world irrespective of colour, culture, class or faith.
Even on my first visit to Slough Rotary, I received a warm welcome. Here in the Club, I discovered a group of very varied people, with a multitude of skills and experience...and all available to be offered for the benefit of others in need. Here is friendship and fellowship and fun too as we work together.
The Club organises working groups - one to look after the members' administration (we need to organise where and when we meet, speakers at meetings, the cost of service, etc); one to organise how we can raise funds to support those in need; one to decide to what worthy causes our funds can be allocated; one to arrange publicity for our events; and one to administer our Shop and Charity Walk.
Each and every member is asked to play their part in our efforts to fulfil Rotary objectives.
Being a member of the Rotary Club of Slough over the years has been, on the whole, a truly wonderful and exciting experience. (In any organisation there are always difficult times - let's be honest). I've had a lot of fun and laughter; visited many, many interesting places and been involved in all sorts of events. However, Club members not only become involved locally, but internationally.
Rotary International was the initial source to eradicate polio throughout the world, and has been highly successful. Our Club provides Shelterboxes and Aquaboxes to provide shelter and practical assistance to those areas of the world where there is suffering and need because of war, poverty, or natural disasters; we are helping to bring fresh water wells to third world countries; and support aid convoys to the Balkans. We also "twin with" and visit Clubs in France and the USA.
In Slough we organise Youth Speaks competitions with local schools, and give dictionaries for school leavers. We support new Interact Clubs in local schools (Junior Rotary). We are facilitating the Slough Walk for Charity, where last year &pound25,000 was raised for local charities.
There is so much more to say, but space does not allow here.
The important question is.....what about you, the reader. YOU can be part of Rotary if you truly wish to help others in need. Come and see what we do - we work hard but play hard too.
Why not join us? You will receive a warm welcome. Details are on this site of where we meet or whom to contact if you are interested. Make a difference to someone's life!

I love Slough Rotary by Andreas Schneider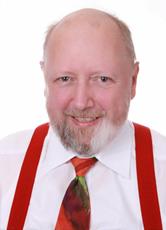 Loving Slough Rotary by Andreas Schneider
I found myself made redundant for the second time in my life. So there I was, living by myself, trying to find paid work and feeling quite lonely.
So I got in touch with old friends. One amongst them was a former boss and mentor. When I asked him to meet up he suggested a Rotary meeting where we could catch up and I could meet with new people.
I received a very hearty welcome in the club and I immediately warmed to the fellowship. So I went to the weekly meeting again. And again. I had found friends from a number of backgrounds and some of my preconceptions about Rotary were quickly changed: it's not just a club for men - women are just as important and are elected to any and all offices, doing an excellent job. I thought there may be mainly English members and there are - this being Slough - but there are all sorts of racial backgrounds: you can tell from my name that I'm not born in this country (in Germany actually) and I felt right at home. People from all walks of life and professions are members: IT like myself, merchants, lawyers, craftsmen, engineers, doctors, teachers, financiers, young and old, sporty and not so sporty ... I also thought that I would need to have money to take part in activities. But having to be careful with my readies I found I am still useful with all sorts of causes. Apart from paying Rotary membership and for what I consume at the meetings I found it all affordable (&pound50/month).
I had found myself a group of friends. And what do friends do? They do things together, share interests, support and appreciate each other. The common purposes of my new friends I found rather attractive: They are all about helping people, not just locally but the world over. The idea of making this world a better place makes such a change from the built in greed of professional life. And it gives me pride, for example being part of eradicating polio for good on this planet is a major thing.
And friends have parties and they laugh a lot. Often I'm abroad with my German language skills and find that everywhere I go there is a Rotary club where I am welcomed with open arms. In Germany fellow Rotarians are called "friends" ("Freund"). I am "Freund Schneider".
My pet project is to try out an invention from a Rotary club in Germany which teaches pre-school age children to understand numbers. It's a toy and there is no lecturing involved. Kids learn manipulating numbers when they play with it. If this takes off here then I can spread the word in UK and perhaps help to spread it in third world countries where numeracy and literacy is even more important.
I love Slough Rotary. I find that I get more out of it then I put in and can't wait for the next meeting on Thursday.
If you like what you just read look up the next meeting on this web site or contact us. We will give you a hearty welcome.
Thank you Slough Rotary Club! by Val Dubelt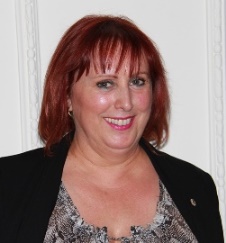 I have always considered myself a caring and sociable individual, willing to try anything new, and that is exactly what I did in January 2012; I decided to join a team to climb Mount Kilimanjaro and raise money for charity. When I was asked, I did not hesitate before accepting the challenge - was I completely mad? The answer was possibly "yes"; did I regret it? Definitely not! During those gruelling eight days, I found out a lot about myself, and there opened the door to the world of Rotary.
Having heard about my trek, I was approached by the then Slough Rotary Club President, Richard Mingard, to come along to one of their weekly meetings at Taplow House Hotel; and there you have it, I was hooked. I started off as a guest, and was very soon accepted as a fully-pledged Rotarian of the Slough Rotary Club. Each week that I attended, and thereafter, I left the meetings feeling so happy, and any problems that I may have had during the week, all disappeared and became insignificant. I totally believe that I have the Club to thank for getting me through the sad and sudden loss of my father in April 2012. The support and caring nature of each individual member filled me with such hope and joy.
As I became more involved, I had such pleasure when my eldest grand daughter could not wait to show me a picture dictionary she had been presented, with her name in, by this year's President of Slough Rotary, at her school. She showed me her school website with the pictures of this event, and was so thrilled by it all. You can imagine her reaction when I told her that I was also involved with this, and had been given the opportunity to help out with presenting the same "Dictionaries for Life" at her mother's old primary school. What a wonderful experience this was, and I look forward to this years distribution of these books to the local primary schools.
In summary, otherwise I could go on a lot longer, joining the Slough Rotary Club has been one of the best decisions I could have made. Attending this years annual Conference was incredible; the weekly meetings are filled with such enjoyment (especially the traditional closing joke); being given responsibility of Attending Officer and nominated onto Council has made me feel quite special and relevant.

My previous empty life has now been filled with special friendships and a purpose that I truly cherish.
Thank you Slough Rotary Club!

It Is Slough Rotary For Me by Chris Dahl
I am a true believer in 'service above self'. This is the motto of Rotary International. I joined Rotary as I wanted to give back to the local community.
I run a business in Windsor and have been involved with many business networks in the Slough area. About 3 years ago I was invited to the largest network in the world, Rotary International. I was invited to attend the Rotary club of Slough in March of 2009 with my good friend Phil Astles and we were both made to feel very welcome. I felt honoured to be accepted as a Rotarian and have enjoyed the experience ever since.
For 5 minutes I was the youngest member of the club, joining at the age of 32. However as Phil joined very shortly afterwards, in the same ceremony, and he is younger than me he took over as youngest and managed to hold that title for a few months. Since then others have joined, bringing the average age down even further. With that said I can honestly say that age is not important within Rotary as everyone works well together, as just one club family. I have been involved with many worthwhile projects within the local area including the annual Slough Together Charity Walk and our Rotary Shop on Slough High Street, (do drop in and see us there one Saturday morning). As well as this there are also many social events that I, together with my partner, find enjoyable.
If you are looking for ways to help local, national and international causes and you want to have fun at the same time the Rotary Club of Slough may just be what you are looking for.
Feb 12/Apr 12 Why I Joined Rotary by Kavasha Kandar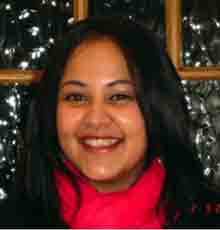 Why I joined? (and why I stay!). For as long as I can remember, Rotary has always been a part of my life. My parents have been in the Rotary Club for the past twenty years and, through Rotary, have developed lifelong friendships and relationships with people that I now consider to be family.
I joined the Rotary Club of Slough when I was 29 and have been a member now for two years. Having moved away from South Africa, I thought that it would be a wonderful way to meet new people who share a common interest and to make a difference in the world. It is wonderful to think that while I sit here typing this in Slough, my Club has arranged for families in India to have access to clean drinking water. Not to mention Rotary's effort to eradicate Polio worldwide. There is also an emphasis on making a difference locally so you can see firsthand the fruits of your labour. The best part is that you get involved in something that is changing lives every day.
I admit that I was a bit worried when I first joined the Club. Balancing work obligations and after school activities can prove a bit of a challenge especially at my stage of the career game. The important things to remember are that you don't have to do everything the club gets involved in and there are so many opportunities for you to bring your expertise into play.
The reasons I stay are simple:
I enjoy Rotary and it is fun being a Rotarian (especially in the Rotary Club of Slough!).


Dec 11/Jan 12 What's There Not To Like? by Gautam Saraogi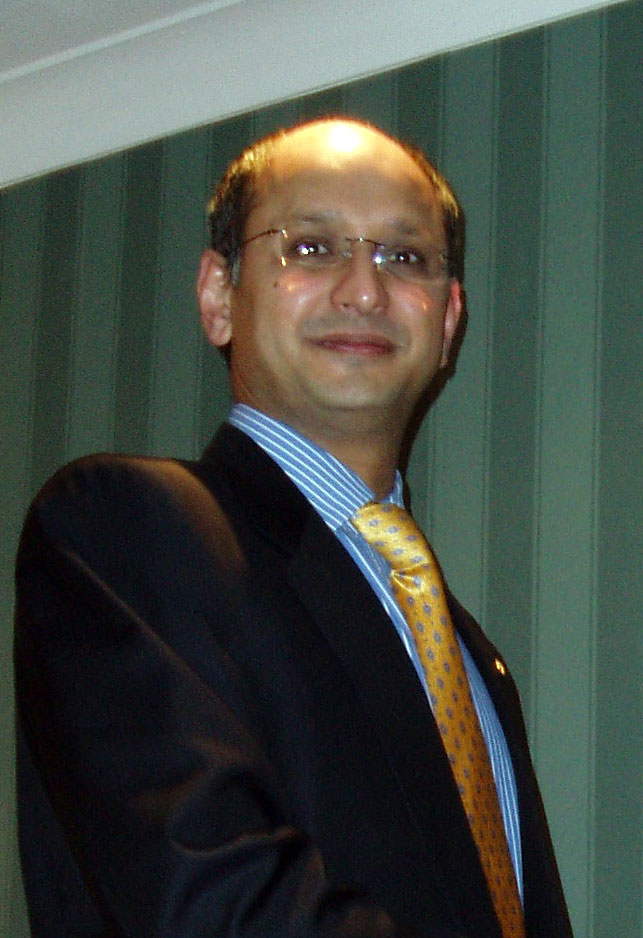 I was a sprightly 38 years of age when I became a Rotarian. I quipped that the only reason they asked me to join was to bring the average age of the membership down by a quarter of a century! In all honesty, my greatest concern was I would not fit in - or worse still, the Club would be old fashioned and stuck up. The fact that this is my 5th year in Rotary really tells the whole story.
Why am I still part? First, the ideals of the Club are . . .well, . . ideal. Second, there is youthful energy and willingness to embrace new ideas. Third, there is comradeship and importantly, laughter at our meetings. Fourth, the breadth and diversity of the club is very stimulating. Fifth, there is a lot of choice in the Club and one can help in any number of ways to fit one's own outlook. I could go on, as it is very hard to explain the multifaceted nature of Rotary - which is one of its key strengths and attractions to me.
The real question is, What's there not to like? At the end of day, I am both happy and relieved that I am still a Slough Club Member - happy because I am part of a force for good in this world, and relieved because even though we have so many "30-somethings" joining, no one has asked me to move over in order to bring the average age down!